WHO WE ARE?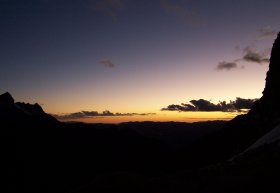 "JM EXPEDITIONS" is the commercial name of the travel and tourism agency MAZUELOS EXPEDITIONS E. I. R. Ltda. It is a company founded with the aim of always offering the highest possible quality of service and the varied and amazing destinations that Peru has to offer to the traveler. To this end, we should like to invite you to our website, which contains services and information which we are sure you will find useful.
We offer information of both the well-known and newly discovered destinations that Peru offers to the tourist. The Andean Mountain Range, the beaches lining the coast, the jungle, the rich cultural legacy and the people combine to make this a special destination.
We hope to greet you soon.
JM EXPEDITIONS
PERU IN THE WORLD
Area and Terrain: 1,285,215km². 32% is covered by mountains, 60% by the jungle, and 8% by the coast.
Situation: The west-central part of South America, split by the equator; it is divided into three large natural regions: the coast, the mountains and the jungle.
Population: 27 million people, 7.5 million of which live in Lima.
Capital: The city of Lima.
Languages: Spanish (countrywide), Quechua (Andean region), Aymará (in the department of Puno).
Religion: Predominantly Catholic (75% of the population).
Currency: New sol (Nuevo sol).
Political organization: Peru is divided into 24 Regions, with a total of 150 provinces.
Minimum Resolution - 800x600
JM EXPEDITIONS E.I.R.L - Reserved Rights
Web Development - Tuquito